We are fortunate enough to have not one, but two swim teams that use the pool.  If you have any interest in joining a swim team, please reach out to one of the ones below.
Vortex Swim Club is a a non-profit corporation created for the benefit of having a competitive swim club.  They are a USA year-round competitive swim team offering high quality professional coaching and technique instruction for all ages and abilities. The goal of the team is to provide every member an opportunity to improve swimming skills and achieve success at his or her level of ability, from novice to international competitor.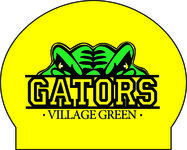 The VG Gators are a recreational swim team that swims during the summer season. VG is one of the largest teams within the Horsetooth Summer Swim League.  They have swimmers, from 5-18 years, that are meeting new friends and having lots of outdoor fun, all while developing their technical swimming skills.