It's time!
Registration is now closed to non-residents. We apologize for any inconvenience.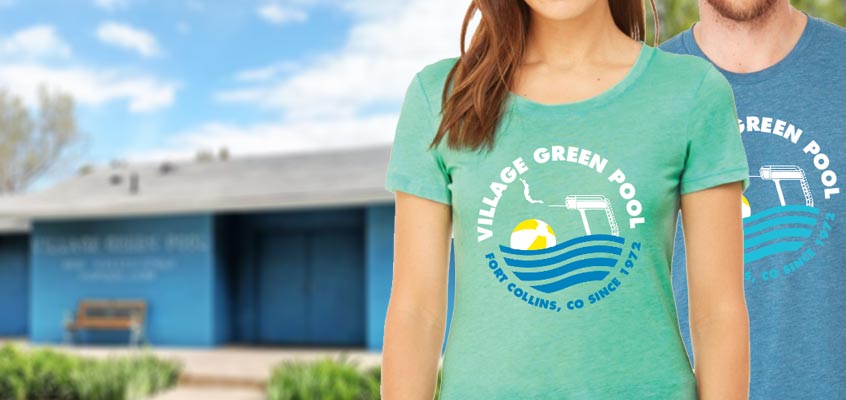 T-Shirts Available for Order
Order yours and sport some love for your pool. Men's, women's and youth t-shirts available.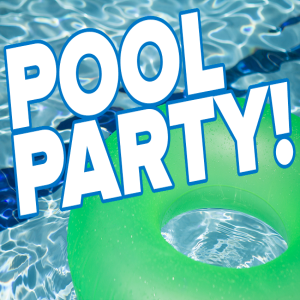 Reserve The Pool!
Tell us:
Amount of guests.

Age range of guests.

Preferred date of party.

Back-up date of party if the preferred date is unavailable.

Length of party (2 or 3 hours).

Any additional information.
Let us know how much or how little help you require and we'll make it happen!
Village Green Pool is closed until the 2023 season.  The tennis courts are still able to be used; visit the Contact Us page if you need a key.

This is what just a few of our members had to say about 2021.  Be on the lookout for an email asking for feedback about 2022.

VG is our summer place to go!
it's clean and taken care of. I love that it's a safe place for my kids to play. I love that I can work from home… at the pool some days.
I really loved the 4th of July party.
Great pool and community! Thankful for VG!
You're doing great. You have zero control over the pandemic & its repercussions.
In general I love this pool - the high dive is terrific and having the snack bar is also great. The pool is kept clean.
The hours are great, it's just a great place for my kids
Excited that ages 5+ can vaccinated this coming summer. We will definitely join now that our kids (& others) will be vaccinated.
Our grandchildren enjoyed the kids pool and the diving boards.
Haven't been at the pool for many years. Feel it is an asset to the neighborhood so continue to join. Have always felt it was well managed.
Love having the music & snack bar. Pickleball courts are also wonderful.
Thought everything was great! Thank you!
Pool is clean, breaks are good for kids to get out, lifeguards are friendly, nice to have the snack bar
I like that things got figured out and the VG/Velociraptor team could practice there. I don't care what the team is called - but it is best for the kids and the MAIN reason we and others join the pool. Having summer swim team at VG is a summer experience many kids look forward to. please make this happen again next year.
We loved the swim team experience at VG!
King Soopers Community Rewards
We are now registered with King Soopers' Community Rewards program. That means King Soopers will donate a percentage of the amount you spend with them to the pool at no additional cost to you. All you have to do is log into http://www.kingsoopers.com and go to the Community Rewards section of your account profile. From there you can add us by searching for either Village Green Pool or our Community Rewards ID, HF581. Detailed instructions can be found here if needed.
If you're not already contributing to an organization in this manner, it would be appreciated if you would enroll in donating to the pool.
Fort Collins' Premier Neighborhood Outdoor Pool and Tennis / Pickleball Facility
Village Green Pool is a neighborhood pool and tennis facility located in the Village West/Lexington Green subdivision serving the greater Ft. Collins community since 1972. We also offer other activities such as tennis courts, VG Gators swim team, and swim lessons. Become a new member of our pool or renew your membership today. Come join us for our 45th year providing safe and relaxing summer fun. Click on the "Become a Member" tab at the top of the page for more information.
Ft. Collins' Only Outdoor High Dive!